Hollywood Adventures: The Nurse's Tale (A Modern Romance)
Purchase book here from Amazon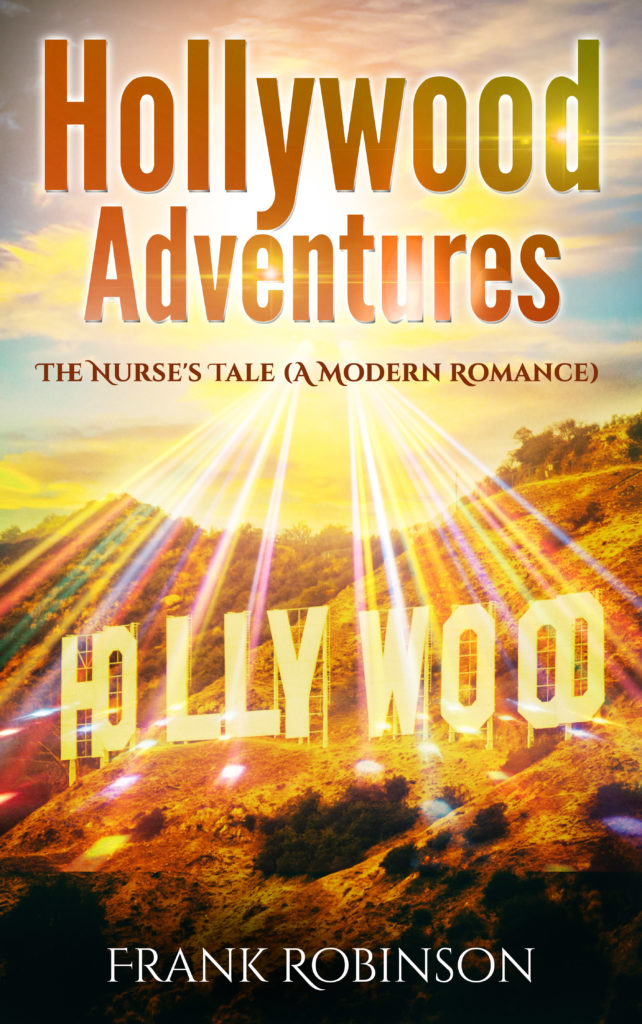 Hollywood Adventures: The Nurse's Tale
Synopsis
 Kansas-born nurse Emily Kent comes to Los Angeles with baggage: two suitcases, and a parasitic boyfriend named Paul. She's in the city chasing a plum job: personal nurse and attendant for the mother of hunky Hollywood superstar Damon Michaels. Paul, meanwhile, is more interested in satisfying his appetite for young, pretty Hollywood hopefuls. Emily gets the job, but as soon as she gets back to her hotel, she catches her boyfriend of four years in bed with a teenage girl. Devastated by his betrayal, she dumps him and flees, then falls apart. But her despair is short-lived, as help and support arrives from an unexpected quarter: her new boss, Damon.
Weeks later, settled into her new job, she starts to feel hope for a better future…as well as a growing attraction toward Damon, with whom she has become close friends. When his Cupid-playing mother hints that their attraction is mutual, she's shocked and delighted. But unfortunately, faithless Paul is stalking and harassing her, refusing to accept a breakup that he didn't initiate. When Damon finally asks her out on their first date, she happily accepts–not realizing that Paul is on her trail. Things come to a head in an explosive confrontation between the new lovers and her possessive, threatening ex. To win free of him, normally timid Emily will need all her new-found courage, and the support of her new lover.
Hollywood Adventures: The Gardener's Tale
Purchase book here from Amazon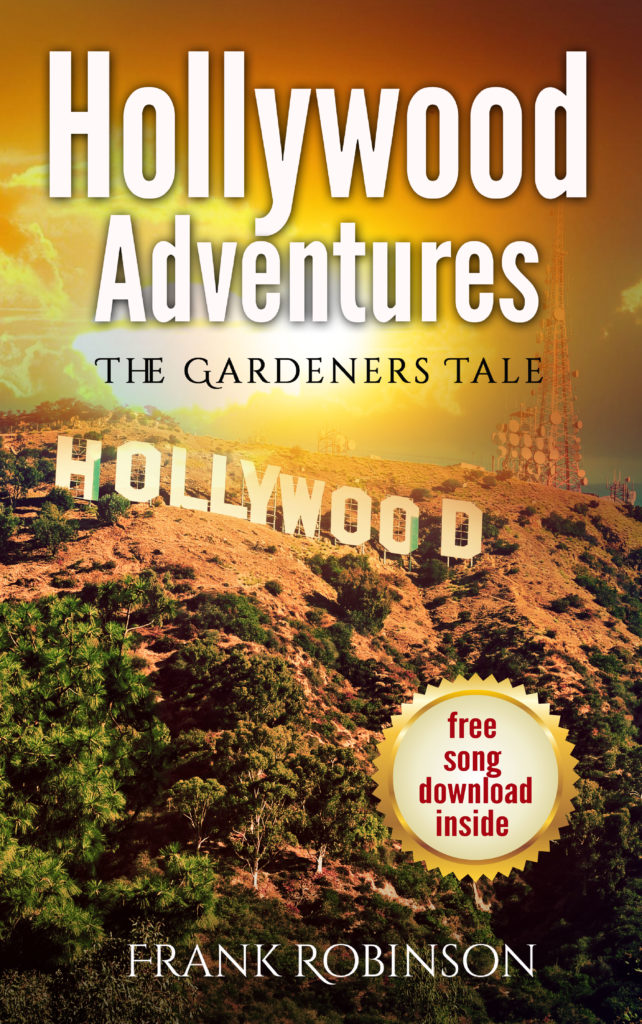 Hollywood Adventures: The Gardener's Tale
Synopsis
 Displaced New Yorker Daniel Ketchum just landed a great job in Los Angeles, tending the expansive gardens of superstar Thomas Calhoun—on the same day he meets the love of his life. Single mom Amanda Waller is Calhoun's massage therapist—and the recipient of his determined and very unwelcome advances. She and kind, humble Daniel hit it off immediately, and he even wins the approval of her skeptical and overprotective daughter Molly. But Calhoun keeps escalating his unwanted attempts at seducing Amanda, forcing the couple to hide their growing relationship and endure his behavior in order to keep their jobs.
 Hope arrives in an unexpected form as a knighted British actress steps in to offer advice and opportunities to the young couple. But Calhoun will not be denied his desires for Amanda. One night, Daniel receives a terrified phone call from Amanda. She is trapped in Calhoun's mansion, and the narcissistic star is determined to make tonight the night that he beds her. He doesn't care what she wants or needs…and Daniel is forced to run to her rescue. The couple must be both brave and clever to thwart Amanda's wound-be rapist…and pave the way for a better future together.
Hollywood Adventures: The Handyman's Tale (A Romantic Thriller)
Purchase book from amazon kindle by clicking on link below
http://Hollywood-Adventures-Handymans-Romantic-Thriller/dp/1546493794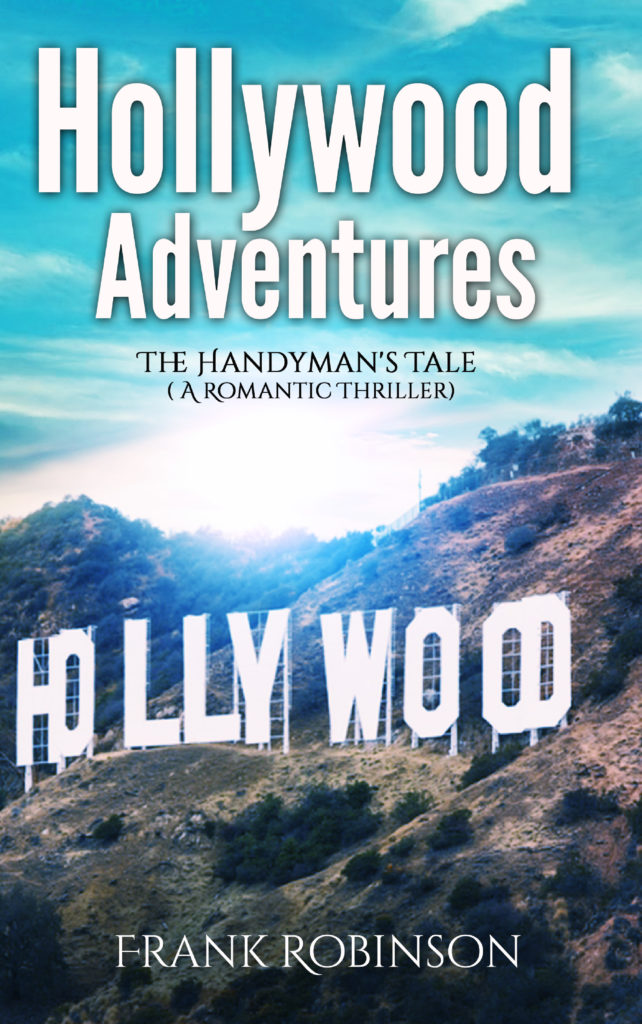 The Handyman's Tale:
Synopsis
 Professional general contractor Alan Orsino has had a crush on gorgeous, kind-hearted movie star Amelia Adams since they were both teenagers. He's shocked when, almost a decade later, she calls him up to hire him for a unique renovation job. She has just bought a famous Hollywood Hills mansion, which needs extensive remodeling and a new plumbing system to be livable again. He eagerly takes the job–and spends the first week wondering how he will hide his crush from his shy, strangely troubled-seeming employer.Trouble arises when her agent starts deliberately sabotaging her career and breaking down her self-esteem to force her to sleep with him. She resists him, but the damage has been done, and Amelia falls into a suicidal depression. Only Alan is in a position to help her–and once he saves her from a pills-and-liquor aided exit and talks her down, she invites her into her bed for comfort.
 Alan never expected her to fall in love with him, but after that single, explosive night they become inseparable. As he helps fix her home, he also works to help her fix her life. She gets a new agent on his advice, and makes sure that the old one cannot "punish" her by damaging her career further. The situation is getting better and better as the two fall deeper in love. But her ex-agent isn't finished with her.
 One night, the furious man arrives at Amelia's home with a gun, intent on meting out a final "punishment" for her firing him. It's up to Alan to find a way to save her, and make sure that her ex agent gets put away for good.
Available from Amazon Kindle Store: